This week my inspiration came from my shopping spree at Goodwill. Mind you, I was not looking for anything in particular....I just happened to see the prettiest napkins.....and they just happened to have hydrangeas on them.
Here are a few of my favorites!
These are Vanilla Strawberry Hydrangeas. I love these.....
These are Rhapsody II....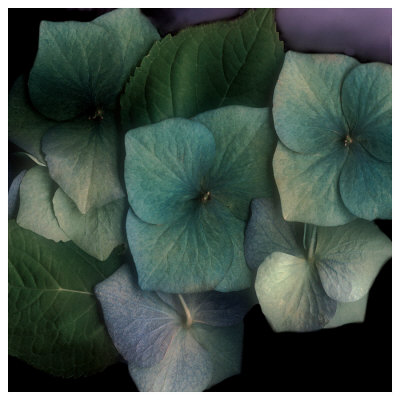 These are Endless Summer.This one grows even if its buds have been damaged by cold.
Just looking at these pictures I can smell these beautiful flowers.
A little info is always good.....
How to Plant and Care for Hydrangeas
Planting Your Hydrangea
Planting your hydrangeas in early spring or in the fall is ideal. When you are planting a hydrangea remember that the blooms and stems must be protected from strong winds and the hot afternoon sun. Avoid planting in open areas where strong winds could break stems. Planting on the eastern side of a building ensures that, in the afternoon, when the sun is at its hottest, your plants are in the shade.
Make sure your plant has good drainage. If the soil is too wet the roots might rot, and the plant will die. Incorporate a lot of organic matter, and an all-purpose slow-release fertilizer into the soil to give your hydrangea a strong start.
General Hydrangea Care
If you plant them in the summer, they need a lot more water in the beginning to establish the root system.

Most varieties thrive in full sun to part shade, as long as they are planted in moist, rich soil.

Water deeply once a week, and maybe more, if the weather is particularly hot or dry.

Hydrangea fertilization needs vary greatly, depending on your intended bloom color. Certain elements of the fertilizer affect the soil pH, which is a major determinant of bloom color in the pink/blue hydrangea varieties

.
How to Adjust Hydrangea Color
Hydrangeas may produce pink, blue, or lavender blooms, depending on where it?s planted and how it?s fed. The presence of aluminum in the plant ultimately determines the color, and pH affects the uptake of aluminum. Alkaline soils, pH of 6.0 or more, are more likely to produce pink blooms, and more acidic soils, pH 4.5 to 5.5, produce blue flowers.


Pink hydrangeas can be turned blue by applying aluminum sulfate to lower the pH and add aluminum to the soil. Applying lime to raise the pH level will help blue hydrangeas turn pink. If your soil naturally produces very blue or very pink hydrangea flowers, you may need to grow your hydrangeas in containers or raised beds to achieve the desired color. If you do attempt to change the color of your blooms by adding these minerals, dilute them well, and add sparingly. It is very easy to scorch your plants by adding too much. White hydrangeas are not affected by efforts to change bloom color.
I thought this was interesting.....alot of people don't know that you
can adjust their color!
So on to MY tablescape.......
This is my kitchen....I used my everyday set of dishes and mixed them up a bit.
I got my Pfaltzgraff dishes for wedding presents in the 70's. They are the only 12 piece set of everyday dishes I own. I do have two full sets of china.
I bought the blue glass chargers at a thrift shop in Houston. The white pleated plate was topped with a pasta bowl from Pfaltzgraff. The little cobalt blue bowl matches the big bowl I use for salad. They were a gift from my mom. The napkins I bought at Salvation Army in Houston.
The soup tureen was a wedding present. The Pfaltzgraff glasses are from the 70's. The corn plates I bought in the Pfaltzgraff outlet for $2.00 each. I did buy twelve, since I have a place setting of twelve.
I collect pitchers and this one is from Schenectady, my home town....
The chairs need cane seats and to be refinished. Project # 9,999!!!!
Yankee Candles are my favorite...Island Guava, water Garden and Coconut Lime by Essentials provide the light. I never use scented candles on the table for dinner. I did so today because the colors were in the napkins.
I love this vase! It is clear and blue.....I bought it on sales years ago at Hobby Lobby in IL. It has a tulip edge.
My sunny backyard in the background.
I would like to thank Susan from BNOTP for hosting this event every week. I hope you view as many tablescapes as you can. I try to catch at least 25!
Thank you for stopping by...I hope to blog a little more than I have been. I have some before & after pictures to share.
See you next week!
Blessings My Friend,